Skip to Content
The Runner's Guide to Foot and Ankle Health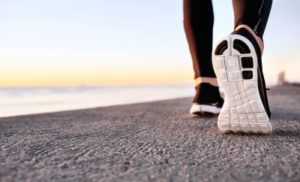 For runners, their feet and ankles play critical roles when it comes to performing in their sport. If you're a runner, then keep reading to discover what your podiatrist in Chicago would want you to know about your foot and ankle health.
Skin Care
Many runners overlook the importance of caring for their skin, which can lead to problems like cracked heels and blisters. If you're prone to dry skin, then apply moisturizer to your feet each day, ideally after a shower or bath. If you frequently suffer from blisters, then invest in well-fitting socks and consider lubricating them on the outside, which may reduce the friction between your foot and the shoe. Also, opt for moisture-wicking socks, which can help prevent foot fungus.
Training Tips
Your feet and ankles are built to handle a lot, but overdoing it can put you on a fast track to injury. To prevent being sidelined, it's important to avoid overuse, which is a common cause of chronic injuries that many runners experience, such as Achilles tendinitis and plantar fasciitis. To help keep your feet and ankles healthy and pain-free, don't train on a sprained ankle or foot injury, avoid sudden increases in your training, stretch afterward, and replace your shoes frequently.
Footwear Advice
Speaking of shoes, the ones that you wear can have a significant impact on your foot and ankle health. Rather than focusing on models or brands, finding shoes that fit your feet properly can help prevent problems like calluses, blisters, bunions, and pinched nerves. If you have wide or narrow feet, then start with footwear brands that offer width sizing. Also, have your feet measured each time you buy new shoes and enlist the help a shoe-fitting specialist, if possible. To maintain your footwear, store them away from hot or cold temperatures, as these can affect their fit and cushion. Finally, if you're worried that not drying them in the sun will leave you with damp shoes, then consider buying two pairs and alternating between them.
Take a Step Toward Comfort