Skip to Content
Advanced Footcare Center
If you are looking for doctors who genuinely care about their patients, contact the Chicago podiatrists at Advanced Foot Care Center. Dr. Dean DiRico and Dr. Hazel Hernandez have more than 20 years of podiatry experience bringing knowledge compassion to every patient they treat. Both of our doctors are Board Certified Podiatric Physicians and are dedicated to improving the health and mobility of their patients.
Meet Our Chicago Podiatrists!

Dr. Dean DiRico
Dr. Dean DiRico graduated from the College of Podiatric Medicine in 1992. After graduation, he successfully completed his residency at the Temple Veterans Hospital in Texas. Specializing in surgery and sports medicine, Dr. Dean DiRico is board certified by the American Board of Podiatric Orthopedics and Primary Podiatric Medicine.

Dr. Hazel Hernandez
Dr. Hazel Hernandez graduated from the College of Podiatric Medicine in 1992. After she graduated, she successfully completed a two-year surgical residency at Sacred Heart Hospital. Dr. Hazel Hernandez is bilingual and specializes in orthotics, podiatrics, and surgery.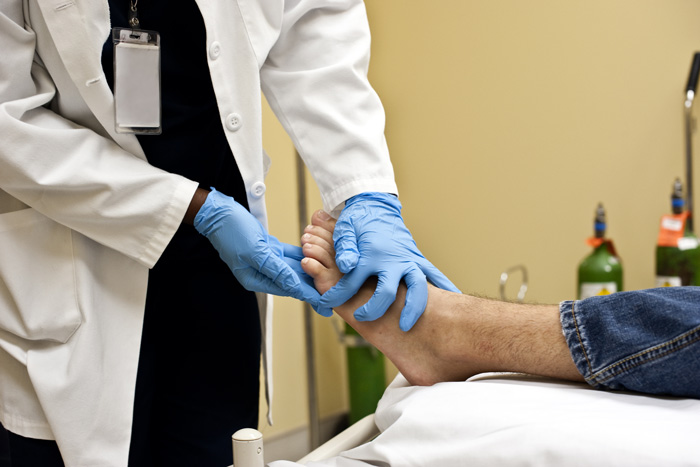 Why Visit Advanced Footcare Center?
Advanced FootCare Center offers short waiting times, same day appointments, emergency services, and bilingual staff accommodations. Our doctors have a reputation for being trustworthy and sincere. They are able to effectively communicate with you to ensure you are healthy and happy with our services. By providing one-on-one care, we hope to have you back on your feet in record time. Take a step toward comfort today!
Schedule Your Appointment Today
Call us at 773-472-1882 or book your appointment online today! Our doctors are some of the best podiatrists in the State of Illinois and can do everything in their power to ensure you are leaving our office in less pain than when you came in. Give your feet the attention they deserve! Visit one of our doctors now so you can prevent further damage to your feet and/or ankles. No problem is too big or too small!
Take a Step Toward Comfort